Features at a Glance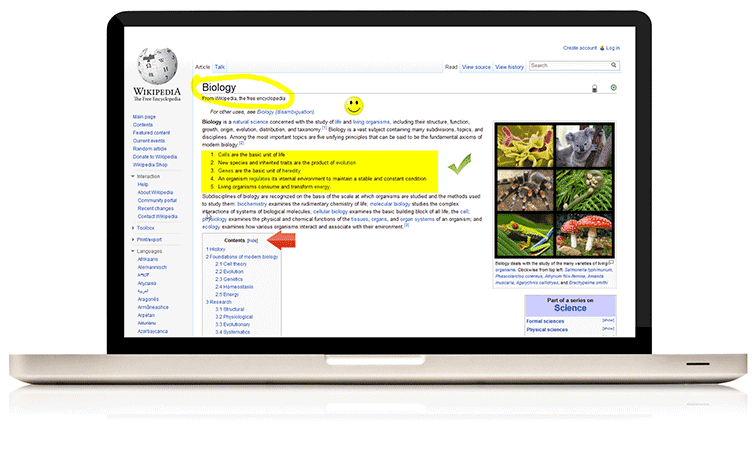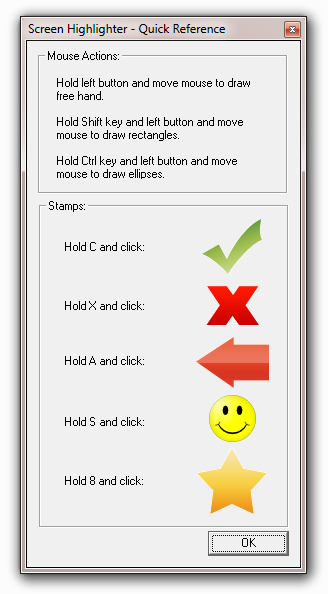 Use Screen Highlighter to annotate or highlight anything on your screen. Just have the program running and hit "Ctrl + H" whenever you want to use it. The cursor turns into a highlighter and you can then draw with it. Circle or underline anything freehand or hold down shift and drag to draw translucent rectangles or anything to highlight it. You can even hold down certain keys and click anywhere on your screen to "stamp" all kinds of different premade icon indicators like stars, checkmarks, arrows, and more.
Pictured at right is the program's quick reference dialog showing everything that can be done when the program is active.
Visit our download page
and get Screen Highlighter completely free now.